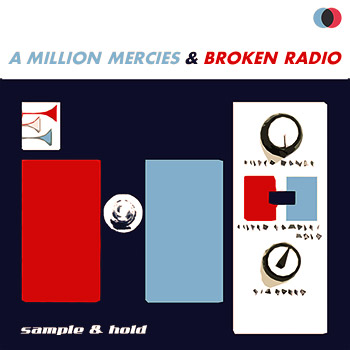 Hausmusik founder Wolfgang Petters (A Million Mercies) and Broken Radio teamed up for some relaxed recording sessions mostly done in Corsanico, Italy over the last couple of years. The result is called "Sample & Hold" and is now available on vinyl, CD and for download. More...
Sample & Hold keeps getting great reviews. Here are the latest by Franz Dobler and
27 Leggies.
Lay Your Guns Down - Video
It's Only Fool's Gold
It's Only Fool's Gold is the title of the latest Broken Radio album, that came out in spring 2013. 11 original songs plus a cover of Whitey Ray Huitt's "El Dorado". The CD was released on Hausmusik, downloads are available here.
Never Heard Of 'Em
NEVER HEARD OF 'EM is the title of a book by Sue Donahoe about the Austin music explosion from 1994 to 2000. It offers exlusive insights into the vibrant Austin music scene and focuses mainly on independent artists. NEVER HEARD OF 'EM flows like a memoir, holds a real-time archive of energetic articles that document a short, but rich part of Austin's music history. I feel very honoured to be included in this truly great book.