Welcome to Broken Radio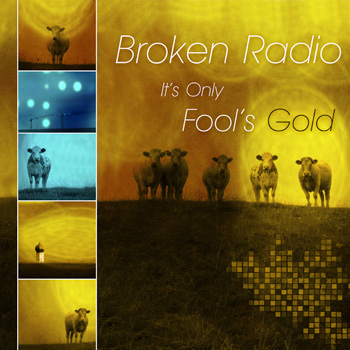 Lay Your Guns Down - Video
It's Only Fool's Gold
The new CD "It's Only Fool's Gold" will hit the shelves on February 15. You can listen to the entire album and download it from our bandcamp page.
We also released an alternate version of Lay Your Guns Down. This is the original recording of the song that didn't make it on the album. You can check it out here: Lay Your Guns Down (alternate version). This is a download-only release
New album out in January:
"It's Only Fool's Gold"
It's Only Fool's Gold is the title of the new Broken Radio album, that will be out by the end of January. 11 new original songs plus a cover of Whitey Ray Huitt's "El Dorado". The CD will be released on Hausmusik, digital downloads are now available. Stay tuned for more information.
Never Heard Of 'Em
NEVER HEARD OF 'EM is the title of a book by Sue Donahoe about the Austin music explosion from 1994 to 2000. It offers exlusive insights into the vibrant Austin music scene and focuses mainly on independent artists. NEVER HEARD OF 'EM flows like a memoir, holds a real-time archive of energetic articles that document a short, but rich part of Austin's music history. I feel very honoured to be included in this truly great book.
In The Long Dark Hours
We just added a previously unreleased Broken Radio song to our download section. "In The Long Dark Hours" was written by Thomas Ganshorn and we recorded the track back in 1998. Not that much alt.country like our other stuff - just plain dark. Go get it for free, hope you like it.