Broken Radio
new single
Adrenaline
alternate version
Available Now
Alternate Version Out Now
New Single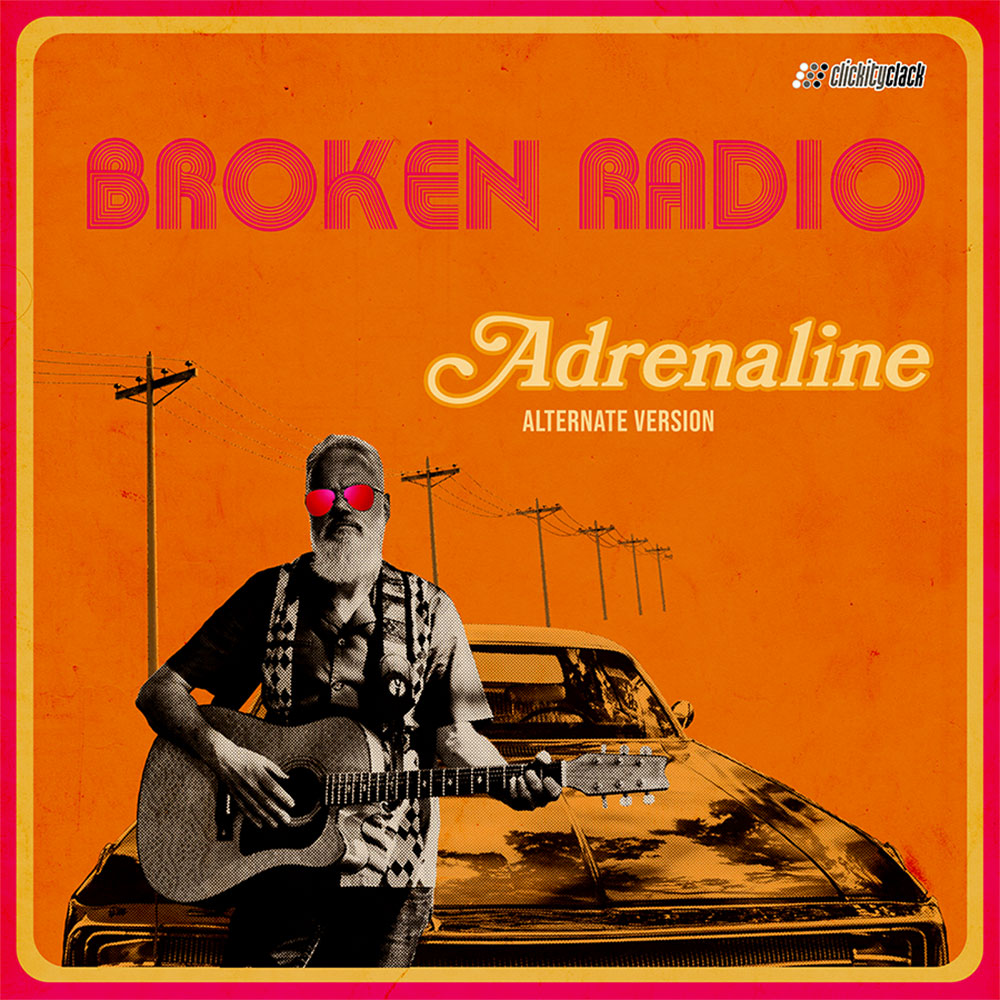 Adrenaline
(alternate version)
Broken Radio
clickity-clack, cc-09,
2021

Please choose your preferred music service
What a tough decision, which version I should put on Twerk & Twang. A decision that went one way and the other, depending on my mood. Now they are both out and you can decide for yourself.
It ain't Rock & Roll - it's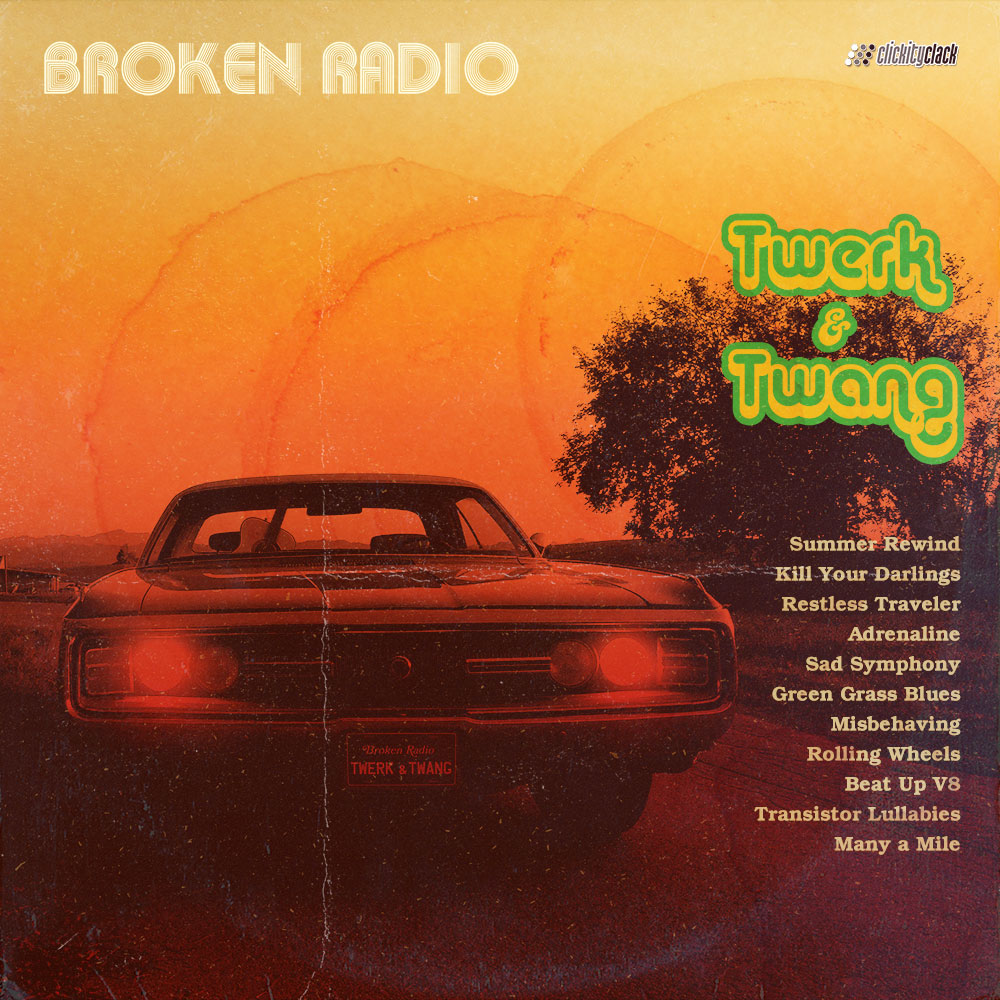 11 new tracks out now - more info

»
The art of moving genres forward, especially ones such as country and folk, ones with a long history and lush heritage, is to do so slowly, deftly and tactfully. Too much of a shock to the system and those already fans of those genres tend to drop away in droves.
Twerk & Twang
is the sound of just such a tasteful and restrained evolution. It will tick all the right boxes with existing roots fans, folk fanatics and custodians of country traditions but it also expands the sonic palette, pushes the boundaries and raises expectations. And it does all of that through eleven fantastic songs, songs which both cover a lot of ground and which work as a cohesive and consistent collection. Perfect.
«
- Dave Franklin, Dancing About Architecture -
Kill Your Darlings Video
Video for the non album version of Kill Your Darlings
"Ambiance americana, des notes qui rappellent les films de Western..." - Direct Actu
Never Heard Of 'Em
NEVER HEARD OF 'EM is the title of a book by Sue Donahoe about the Austin music explosion from 1994 to 2000. It offers exlusive insights into the vibrant Austin music scene and focuses mainly on independent artists. NEVER HEARD OF 'EM flows like a memoir, holds a real-time archive of energetic articles that document a short, but rich part of Austin's music history. I am mighty pround and feel very honored to be covered in this truly great book.